Calgary Criminal Defence Lawyer - Services
---
Why Choose Batting Wyman Barristers?
Batting Wyman Barristers has over 25 years of experience as criminal defence lawyers
We are in the courtroom daily and provide the strong legal counsel you need to get the best possible outcome.
We are Calgary's choice for high-end criminal representation.
---
What our clients are saying
"Thank you so much Mr. Wyman for the work you did on my impaired driving file. This was a very stressful situation for me and my family. I sincerely thank you for all of your help in having these charges withdrawn. Best wishes."
- R.V.
"Mr. Batting was referred to me through a friend and since meeting Robert I could see his professionalism and his genuine concern of my case. A very positive outcome was achieved in court by his dedication to research familiar cases and his mannerisms in the court room. His assistant Sue was an absolute pleasure to work with, she was also very attentive with my concerns and questions and was the perfect liaison between Robert and I. I would highly recommend Mr. Batting to anyone finding themselves in an unfortunate circumstance." 
- P.M.
Quality Representation
With over 25 years of experience in the area of criminal law, Batting, Wyman Barristers is committed to defending individuals charged with criminal offences, and obtaining the best possible results for your case.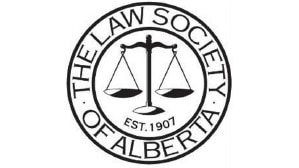 About
Batting, Wyman Barristers is a team of top criminal lawyers in Calgary, serving clients in the city proper as well as surrounding areas such as Airdrie, Cochrane, Okotoks, Didsbury, Turner Valley, Strathmore and Canmore.

Our Calgary criminal defence lawyers provide clients with the strongest legal representation, in a variety of areas, including: driving offences, assault offences, theft, fraud, employer offences, drug offences, young offenders, and appeals.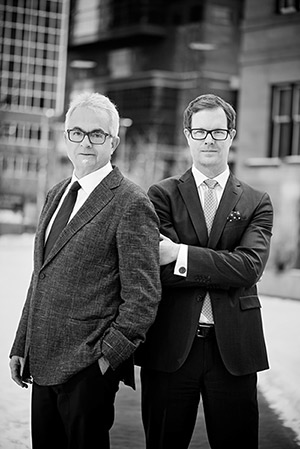 The Top Criminal Lawyers in Calgary
Robert J. Batting, Q.C., a criminal defence lawyer, has dedicated his practice to criminal defence for the past 25 years.  He obtained his law degree from the University of Calgary. Mr. Batting began his career as a crown prosecutor in Calgary where his caseload included everything from impaired driving to homicide cases.
Mr. Batting has represented over 3000 clients and has appeared in all levels of court in Alberta, as well as the Supreme Court of Canada.
James Wyman holds a Bachelor of Management degree from the University of Lethbridge where he graduated with distinction. Upon completing his undergraduate studies, Mr. Wyman accepted a scholarship to attend Gonzaga University's School of Law in Spokane, Washington, where he graduated magna cum laude. While attending law school, Mr. Wyman interned at both the Spokane County Prosecutor's office as well as the Washington State Court of Appeals.
After being called to the bar in Washington State, Mr. Wyman returned to the Province of Alberta where he initiated an exclusively criminal based practice. In his years at the bar, Mr. Wyman has represented individuals charged with all forms of criminal offences ranging from shoplifting to murder.
Call Batting, Wyman Barristers Today. 403-263-4949